Get your feet wet & discover sailing!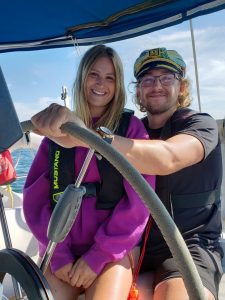 No prior experience required. Just bring your enthusiasm and be prepared to have fun!  Within a few short hours, you'll be hooked. Our 3-hour introduction to sailing and 2-day Start Keelboat Sailing classes are perfect for individuals, families or your group of friends. Let us welcome you to the wonderful world of sailing and show you exactly how much fun & affordable sailing can be. The sailing lifestyle has something to offer for everyone looking to get out on the water.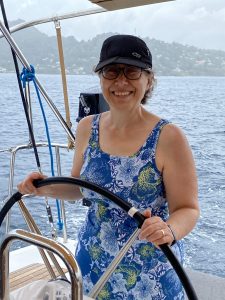 INTRODUCTION TO SAILING
OBJECTIVE: Enjoy a fun and relaxing 3-hour (or longer) experience on the water with your Sail Canada instructor as your skipper.  Bring your friends, your family or come alone.  Under the guidance and coaching of your instructor, you can even take your turn steering the boat, adjusting the sails or more if you wish, for a more "hands-on" experience.
OPTION & FEES:
Small Keelboat:  $85 / hour + HST per group (minimum of 3 hours; maximum of 4 people on board; Sonar, T22 or Shark)
Big Keelboat:  $95 / hour + HST per group (minimum of 3 hours; maximum of 5 people on board; C&C 27)
Contact us to schedule sail by emailing us at  info@advantageboating.com or calling us at 613.721.8683
START KEELBOAT SAILING
OBJECTIVE:
In this Sail Canada course you will be introduced to the language of sailing.  In a relaxed environment, we will show you the principals of how a sailboat moves through the water using the wind, basic seamanship skills, boat handling under sail and power, boat safety equipment & how to tie some favourite sailing knots.  By the end of this course you will be able to act as crew to safely sail in familiar waters on a small sailboat in moderate wind and sea conditions by day
PREREQUISITE: None
COURSE OPTIONS
14 Hour Format:
Maximum of 4 students per boat
Courses taught aboard our 22 – 24 foot keelboats: Tanzer, Sonar, or Shark
OPTIONS: 
During COVID, to help maintain physical distancing on the boat, we are only offering semi-private classes or group lessons for those who are from the same household or bubble.
Quelques un de ces cours son aussi offert en français.  Communiquez avec nous pour obtenir plus des détails.
FEE:
$595 + HST (per person; minimum of 2 students).   Contact us for more details
CERTIFICATION AWARDED: Sail Canada Start Keelboat Sailing Standard.

Get Started Now!
Review the course schedule to find a class that suits your needs.
Register by adding your course choice to your shopping cart and proceeding to the checkout or calling the office at 613-721-8683.
Take the on water course and complete course handouts to obtain certification.
Next Steps once you've completed your Start Keelboat Sailing course.