Down South Winter Sailing Courses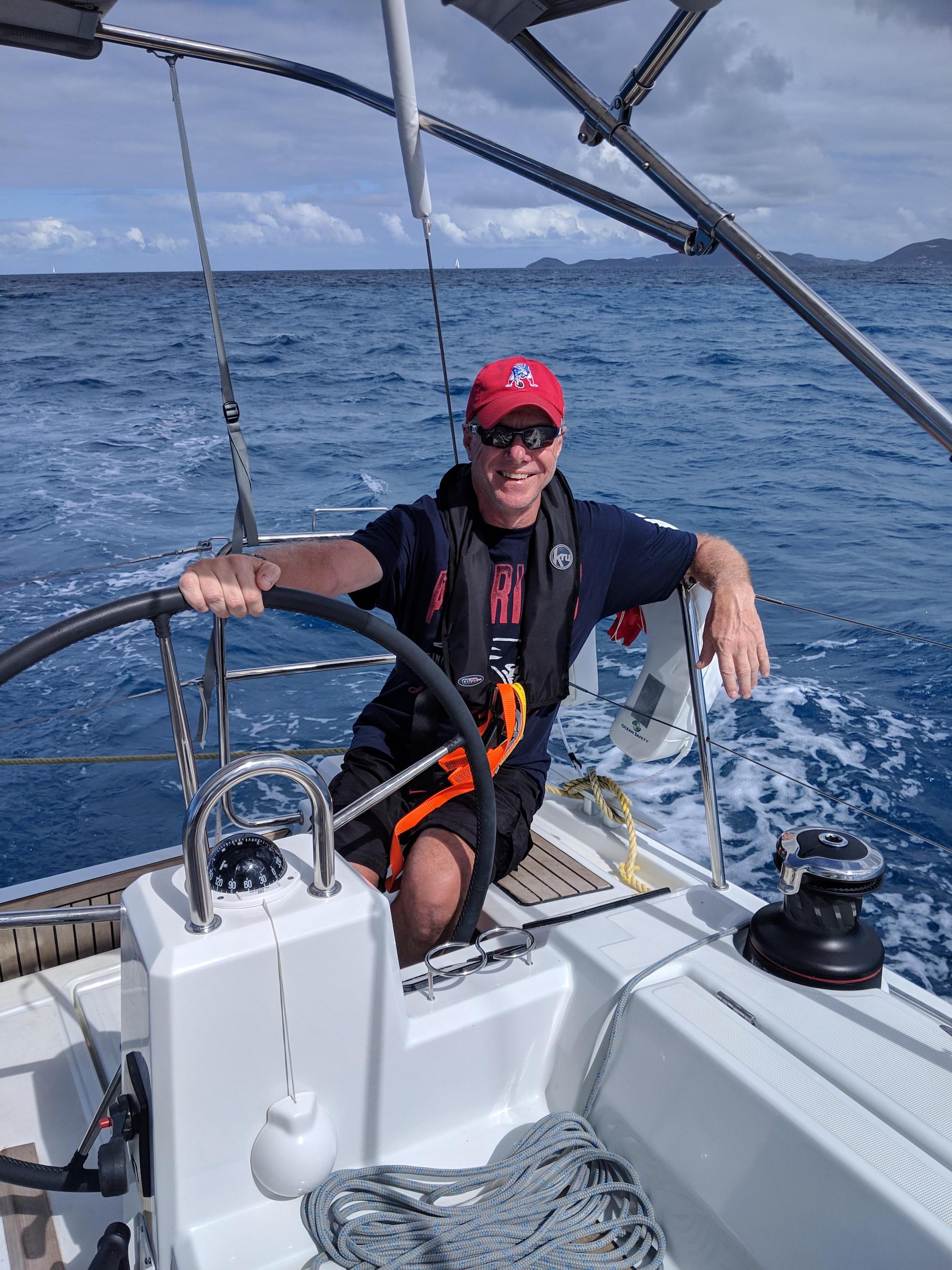 Learn . Explore . Relax
Leave behind the snow shovels and set course for the Caribbean with Advantage Boating!  Embrace a unique winter getaway that blends adventure and education while sailing in a stunning destination.
Embark on an incredible sailing vacation in Antigua.  Join Advantage Boating for the ultimate experience, featuring prime locations, top-notch vessels, exceptional instructors, and comprehensive courses. Uncover boundless opportunities for recreational bliss in a whole new world.
Outstanding training – Extraordinary people – Beautiful places.
2024 Winter Vacation Course Programs: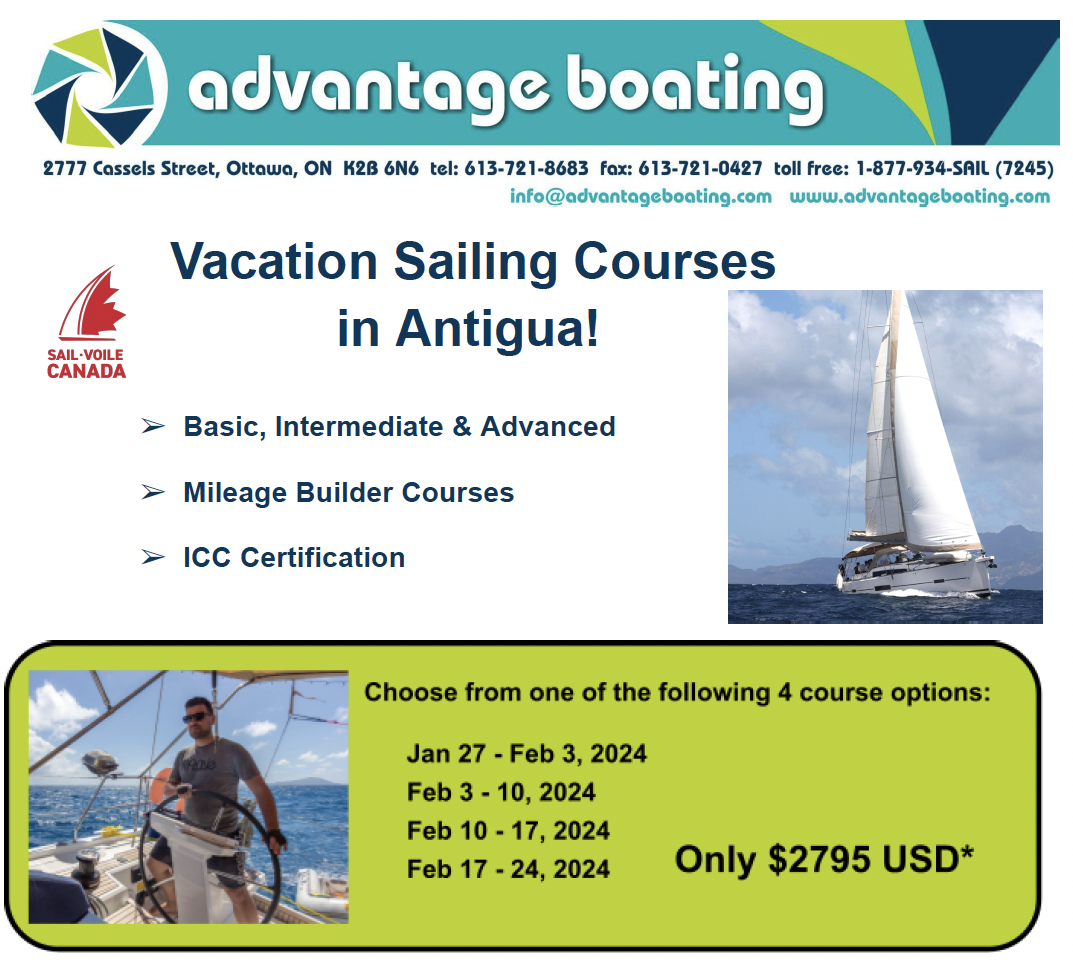 Jolly Harbour Marina – our Antigua home base. Our Antigua courses are based out of Jolly Harbour Marina
Jolly Harbour is a resort village on the west coast of the Caribbean island of Antigua. The Jolly Harbour Marina is home to shops, restaurants and boat services. Sandy beaches nearby include Jolly Beach, Ffryes Beach and Valley Church Beach. The Jolly Harbour Golf Club has an 18-hole championship course. Inland, trails in Greencastle Hill National Park pass volcanic rock formations and offer sweeping island views.
Comprehensive programs, personalized attention and a low 4:1 student-to-instructor ratio!
Our programs are designed to maximize your learning and enjoyment. Not only will you be learning how to sail or further develop your sailing skills, but you'll also be mesmerized by the turquoise waters, beautiful anchorages and spectacular scenery as you explore the beautiful British Virgin Islands. Our courses exceed Sail Canada standards, enabling you to attain internationally recognized certification. Course options include: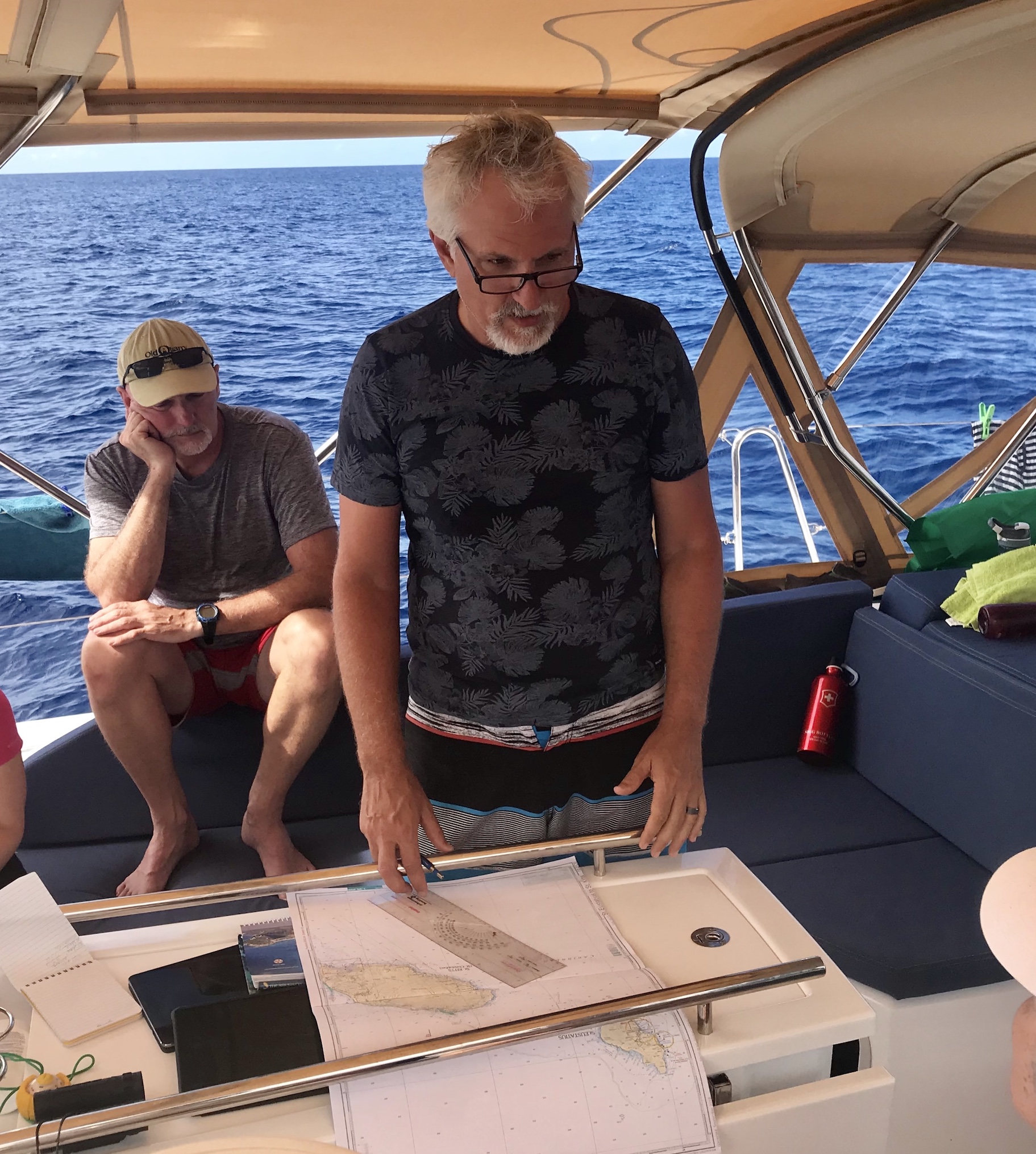 Sail Canada Basic Cruising
Sail Canada Intermediate Cruising
Sail Canada Advanced Cruising
Mileage Builders
ICC & IBS certifications available
Long after taking your course you will have lots of good stories to tell and new practical skills and certifications that will open the door to a lifetime of endless sailing fun. 
Outstanding Instructors
We hire only the best instructors to be your vacation hosts. We look for individuals who share our commitment to your successful learning experience. Our professional Sail Canada-certified instructors have extensive sailing experience as well as superb teaching and interpersonal skills.
Ideal Boats
Beneteau, Dufour and Jeanneau boats (3-4 cabin and about 41′) are used for our Caribbean courses.
Comfortable. Well-equipped. Well maintained. Great for learning!
These are the essential qualities for the ideal course boat.
Our boats offer unparalleled cruising performance. Students are easily accommodated in well-ventilated double cabins as well as single berths. Standard features include hot and cold running water, freshwater deck showers, full galley including refrigeration, a barbecue, large head, a stereo, and a dinghy with an outboard engine.
Our boats' combination of on-board amenities and sailing performance make them ideal for your learning vacation.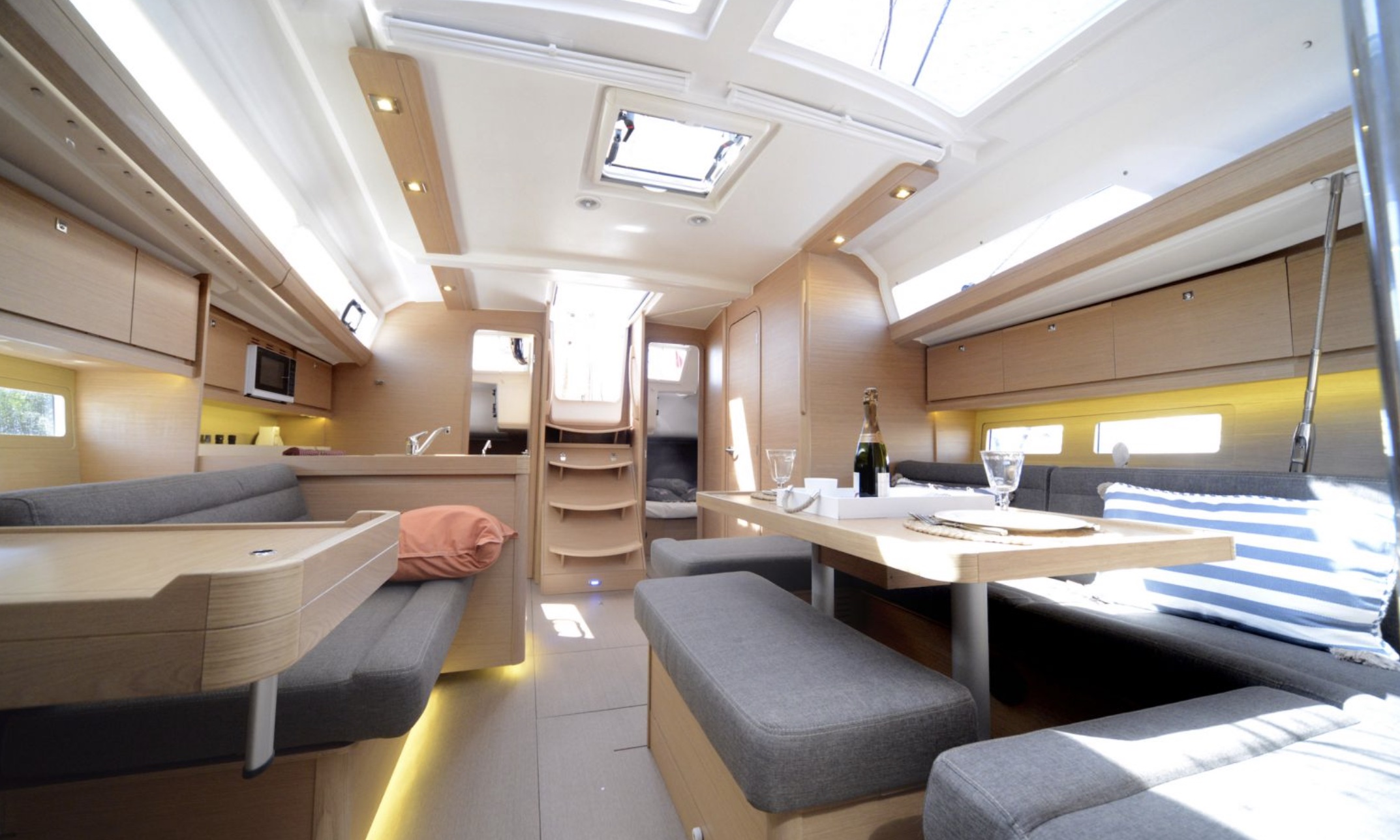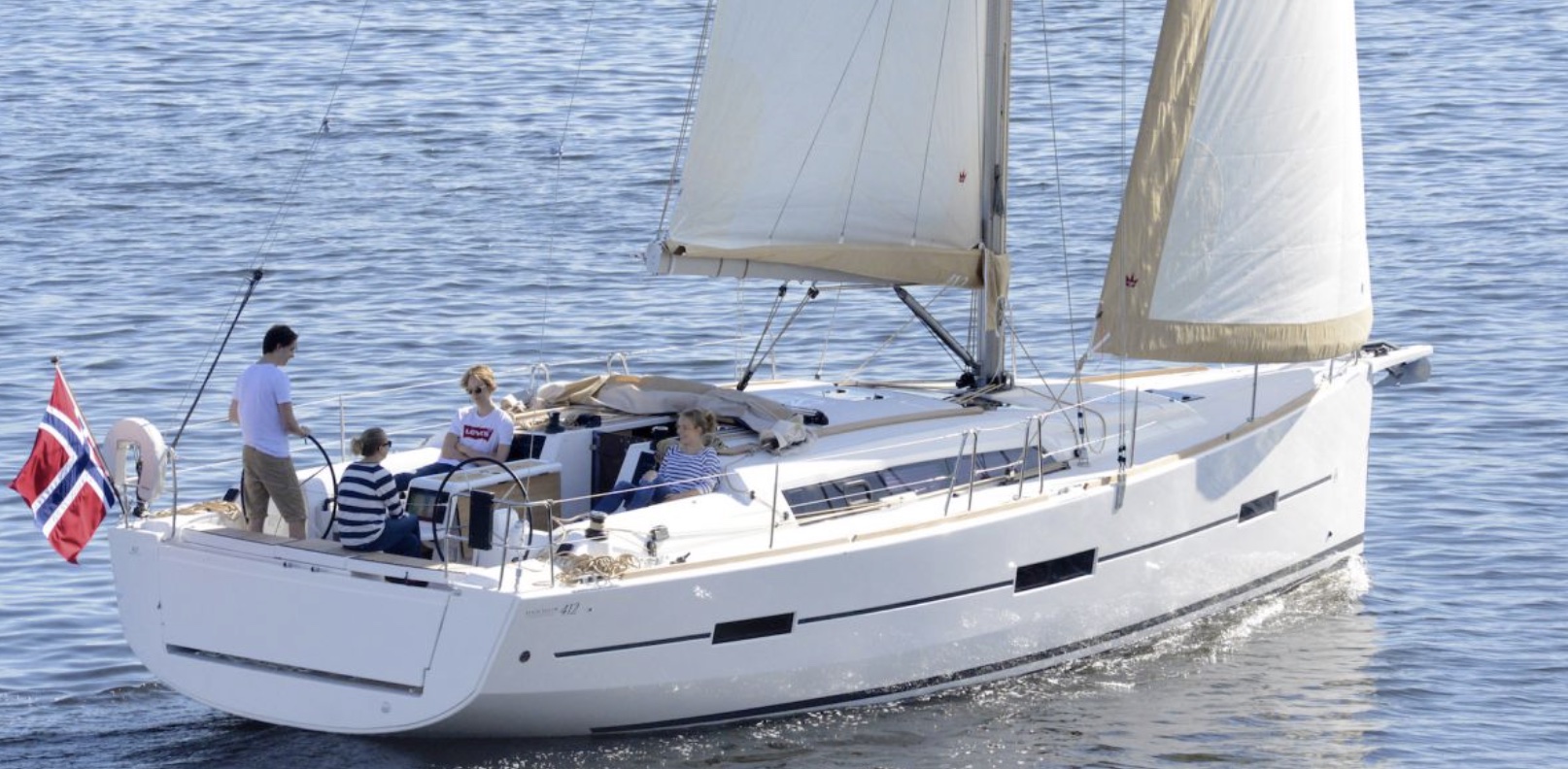 Provisioning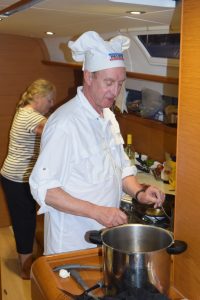 Great food is the last ingredient to round out your fabulous holiday. Our live-aboard course menu is based on an assortment of healthy foods to make up well-balanced satisfying meals. Six breakfasts, six lunches and three dinners are included. Personal beverages are left to your discretion and remaining dinners ashore allow you to sample the local cuisine. Our fully-equipped galley allows food to be easily prepared and cooked to perfection.
"People couldn't understand why I described it as "the best week of my life". People couldn't quite understand why Lynne would even consider going. But, after the fact, we would all say it was a wonderfully fun and thrilling experience. "
– C.Stedman  (Click here to Read Catherine Stedman's Complete Story on her BVI based course!)
2024 Winter Vacation Course Programs: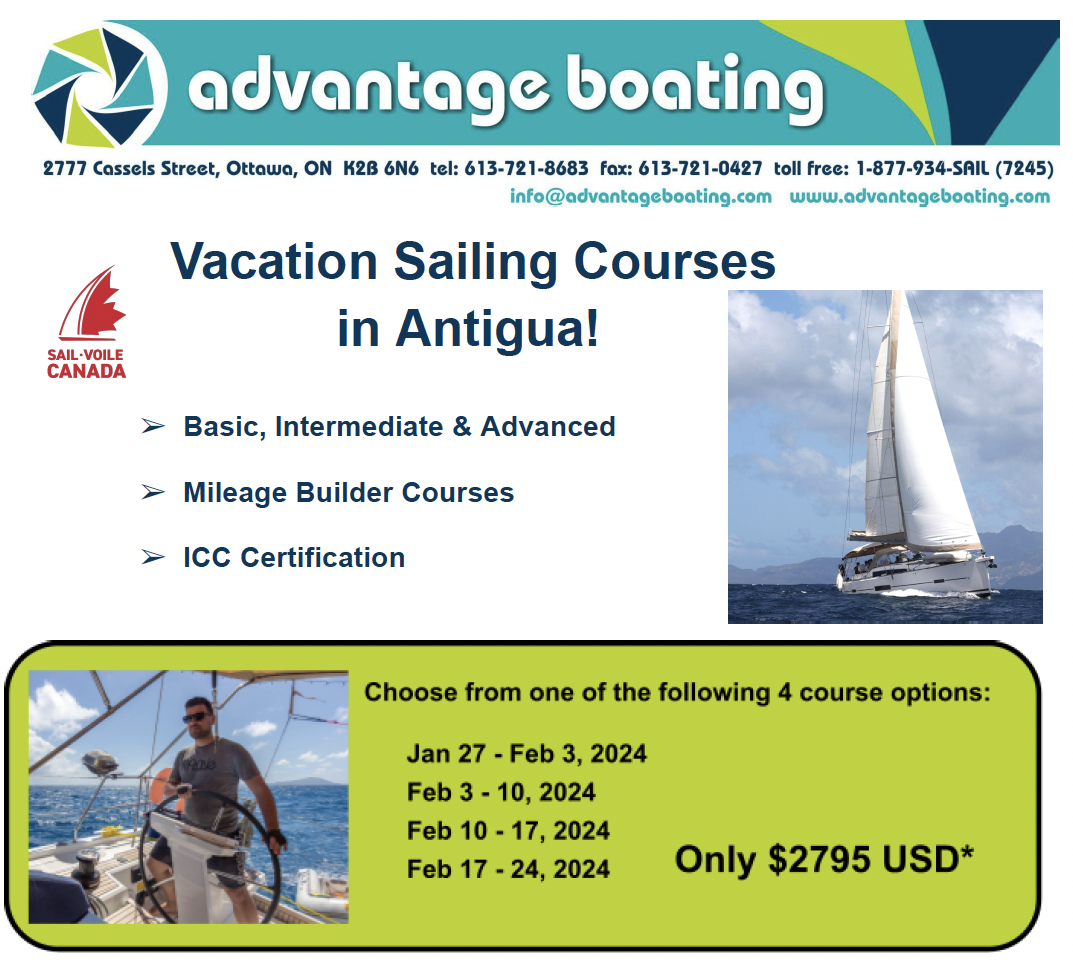 Departure/Return Time
Departure from Jolly Harbour Marina
1-week courses run from Saturday to Saturday
Departure 1700 h on 1st Saturday of your course
Return 0900h on 2nd Saturday of your course
Course Package Includes…
8 days & 7 nights cruising, learning and exploring in the beautiful waters surrounding Antigua
Onboard accommodation for 7 nights
All text and course material
Superior instruction from a Sail Canada certified instructor
Sail Canada cruising exam and certification
Cruising tax, sailing permits and search and rescue fees
Standard double (shared) cabin
Split provisioning (6 breakfasts, 6 lunches and 3 dinners on board)
Maximum 4 students for the Basic, Intermediate, Advanced & Mileage Builder programs.
Certification fees:  Upon successful completion of the course you will be certified with the Sail Canada Basic Cruising, Intermediate Cruising or Advanced Cruising internationally recognized certifications.
The opportunity to obtain IYT (ICC & IBS) certifications
2024 FEE:  $2795 USD per person (based on double occupancy in a cabin or single in the salon).  2024 Antigua Vacation Sailing Course Brochure.
2024 APPLICATION FORMS (Please click here to download the form and email the completed form to info@advantageboating.com):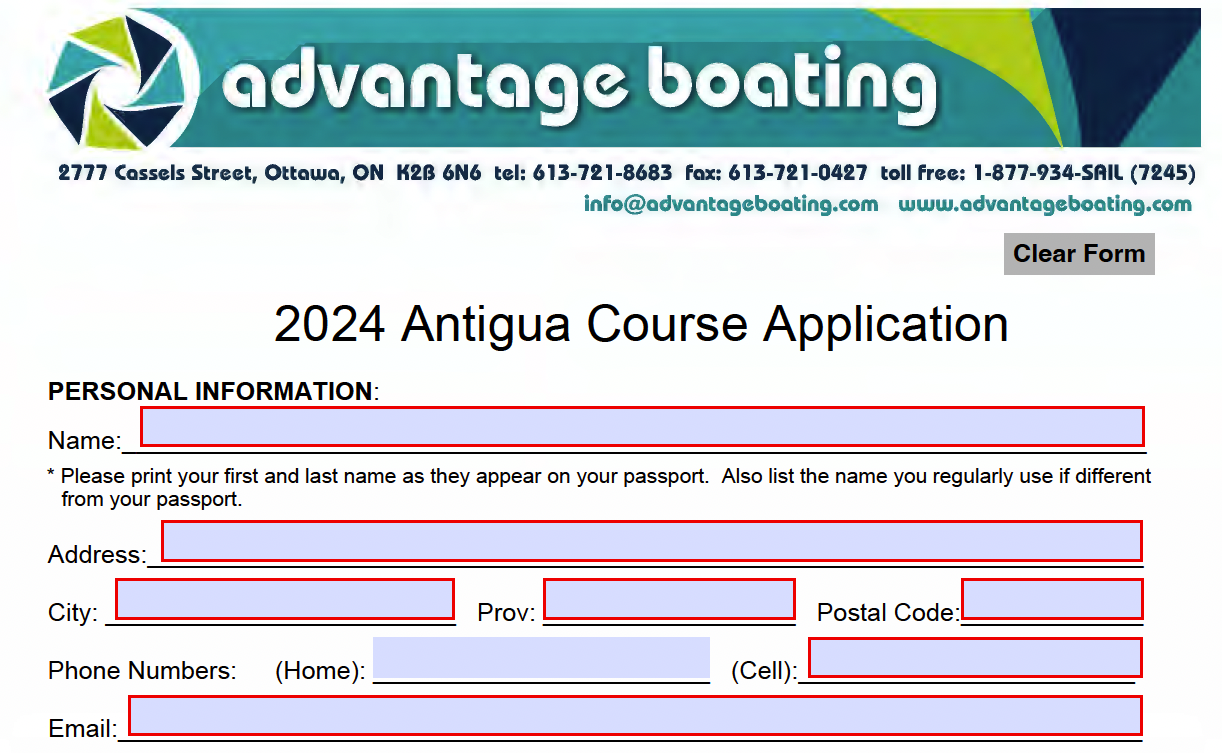 .