Learn To Sail!
Explore or relax, when you sail the region's waterways you can do both!
Surprisingly Affordable!
Our sail share program offers the benefits of sailing without the cost of ownership.
Looking For A Challenge?
We offer advanced cruising and racing programs to get your adrenaline pumping.
SAIL ANYWHERE IN THE WORLD!
From training to arranging trips, we can help with all your sailing vacation needs.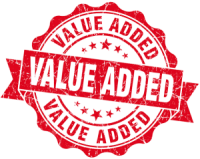 Enjoy two introductory sailing club memberships,
 

a $680 value, and MORE with our Basic Cruising course.
"The Basic Cruising Course surpassed our expectations. Two weekends of stimulating challenge…We love sailing!"
– D. Pellerin, Ottawa
"Joining the Sail Share program was a fantastic experience… an excellent way for us to perfect our skills… we made a lot of friends and had a blast!"
– Liliane Keryluk, Ottawa
"Our Instructor demonstrated great leadership, a good nature, lots of patience and a great sense of humour, qualities that made the course relaxing."
– D. Cole, Ottawa
"Thank you Advantage Boating for providing me with a wealth of theory and practical knowledge, but more importantly, for providing me with the confidence to sail safely."
– G. Ward, Nepean
"The courses offered through Advantage Boating have been the difference between sailing and sailing with skill."
– C. Marks, Ottawa