You've Finished your Basic Cruising Afloat Course…Now What?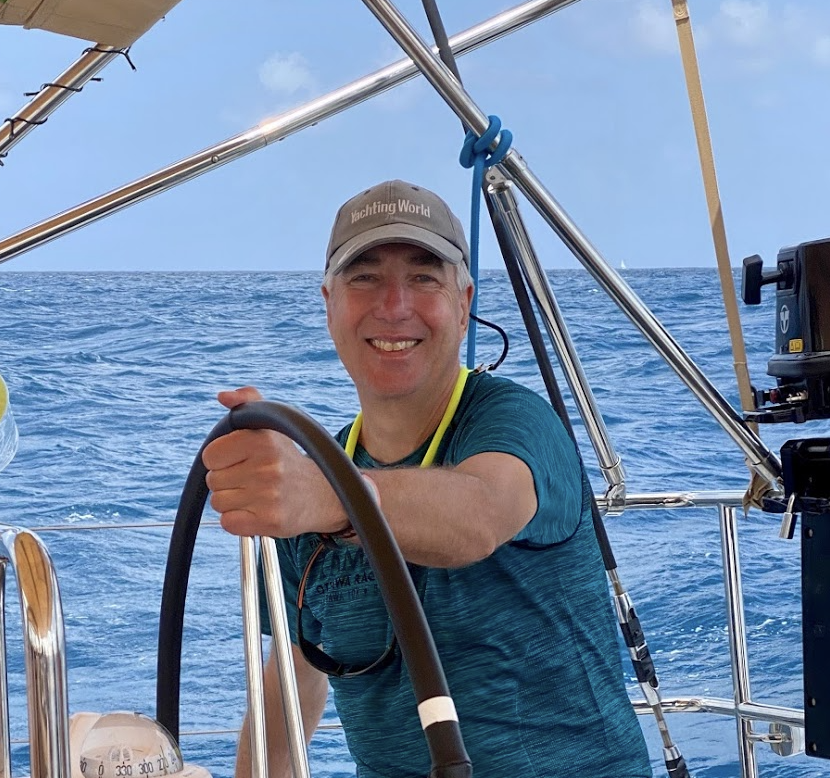 First of all, congratulations on having taken the Basic Cruising course, and welcome to the terrific and rewarding world of sailing. By now, you may have seen that sailing is much more than just a sport, it's a lifestyle – one that embodies a care-free approach to living. On the water, sailors can be the masters of their own domain, finding peaceful tranquility removed from the "real world". Every outing on the water is a new journey, and every sailor is a captain searching for adventure.
So, how do we keep the magic alive? There are so many ways – here are a few ideas to get you started:
Write the exam
Take advantage of our Grad Sail
Join the community
Look for a cruising buddy or skipper
Become a racer

Sign up for Sail Share
Book some tutor time
Write the exam!
There are two components to completing your Sail Canada Basic Cruising certification:  the afloat component and the written test.  Plan to write your written test as soon after course afloat course as possible, preferably within two weeks of having completed the course. We offer ongoing theory review sessions to help you prepare so don't delay and book your exam time (See the exam schedule.)
Take advantage of our Grad Sail
What better way to celebrate than to head back out on the water for a relaxing and enjoyable sail? Every 1st and 3rd Wednesday evening during June, July and August, Advantage Boating alumni at Nepean Sailing Club (NSC) and Britannia Yacht Club (BYC) will take graduates out for an evening sail. Sign up by giving Advantage Boating a call at 613-721-8683, and come out and enjoy!
Join the community
As an added benefit, Advantage Boating has negotiated complimentary memberships for our students at BYC and NSC. Make sure you take advantage of your complimentary memberships to explore what the lifestyle is all about. Come down and join in on the many social & sailing events held at both BYC and NSC or simply head down to the club after work for a bite to eat and a beverage while watching an amazing sunset.
Look for a cruising buddy or skipper
It will probably surprise you to know that most boat owners are continually on the lookout for crew to help with their boat. Most boat owners also love the sport and the lifestyle, and love to share their knowledge and experience with newbie sailors. Sailing clubs often have crew banks that you can sign up for; skippers look through the crew banks for potential crew. But the best approach is still the personal one. Spend some time at your local clubs, introduce yourself as a new sailor, and mention you are looking to help crew. You may be pleasantly surprised at the number of invitations you receive to go sailing. If you do go out, though, remember that the rules of hospitality apply, even on a boat: you're there to help the skipper, so come prepared for the weather conditions, be pleasant and helpful, and do your part to make the experience enjoyable for everyone.
Become a Racer
It has been said that one can learn more in two years' worth of racing than in ten years of cruising. If you want to take your experience up a notch, then also consider becoming part of a racing crew. It's not as daunting as it sounds, as most skippers know they will have to provide direction to new crew members, and you will likely go out for practices to familiarize everyone with the positions and operations of the particular boat you're on. The process is similar to that of cruising: sign up via a crew bank, or get to know skippers at the sailing club and offer your services. Keep in mind that this will require a commitment from you to show up regularly and on time for the races, especially if you end up being a regular on a boat. Skippers count on their crew when going out for a race, and an absentee crew member can mean that the boat might have to forfeit the race. Advantage Boating also offers Racing 101 clinics in the Spring of each year, for those who want to augment their knowledge, and you can also become a racer by participating in Advantage Boating's Sail Share program and signing up for the racing option. See the racing program.
Sign up for Sail Share
Enjoy all the pleasures of having a boat, without the work of owning one. Advantage Boating's Sail Share program puts well-maintained large and small keelboats at your disposal throughout the sailing season, at either of BYC or NSC. Enjoy unlimited sailing and access to their racing program, instant connections with both new and experienced sailors, and the hassle-free enjoyment of the season. Besides the Sail Share program being the perfect opportunity to gain experience in a fun environment, make sure to take advantage of free sailing seminars, access to a race coach on Thursday evenings, our scheduled monthly socials, and other seasonal favourites like our cruising flotilla up the "Ottawa Riviera". See details on the Sail Share program.
Book some Tutor Time
Advantage Boating understands that sometimes it feels a bit more comfortable to have some backup when going out on your own for the first time. To help ease the transition from student to skipper, think about hiring one of our instructors to act as coach and mentor for a few hours. You are the skipper of the boat, whether it be your own or a Sail Share boat, and the instructor is simply there to provide guidance and advice if you need a bit of extra perspective, or work on some specific skills. Contact the Advantage Boating office for details and availabilities.
No matter how you choose to get involved, we encourage you to stay active in sailing now that you have completed your course. Sailing – both racing and cruising – is an extremely enriching pastime, not only for yourself, but for family and friends. This summer, think about making sailing a regular fun activity. You will be rewarded with memories to last a lifetime, we promise!