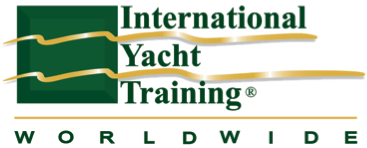 Do you want to sail in International waters?  Make sure you have the appropriate certifications and documentation to sail around the world!
International Yacht Training (IYT) is a global leader in marine certification.  Advantage Boating is an IYT partner school and offers two certifications issued by IYT:
International Certificate of Competency (ICC <24m Sail, <10m Power Coastal certification): The ICC is a certificate confirming that an individual is competent, for operating a pleasure craft, to the level required to meet the United Nations Economic Commission for Europe Inland Water Committee (UN-ECE IWC) Resolution 40. This certification is one of the certifications required to charter a sailboat boat <24m or a powerboat <10m in coastal waters in many European and some Caribbean countries.
International Bareboat Skipper (Sail) certification (IBS):  This IYT standard is the equivalent certification to Sail Canada's Intermediate Cruising Standard.  This certification provides you with the level of competence required when operating vessels:
1. Up to 24 metres
2. In coastal waters up to 20 miles offshore
3. During daylight hours, in fair conditions with moderate wind and sea conditions.
NOTE:  These certifications are not meant for the novice boater  You must hold the Sail Canada Intermediate Cruising Standard, Basic Coastal Navigation, and VHF-DSC Radio License or equivalent in experience or certification.  Candidates must have logged over 200 miles and 10 days at sea by the end of the course in order to obtain the International Bareboat Skipper Certificate of Competency.
2023 FEE (includes study materials, written exam and certification upon successful completion)
IYT ICC certification – $780 + HST  (written test and afloat challenge)
IYT ICC certification – $480 + HST (as an add on option to our Intermediate Cruising course)
IYT ICC  & IBS certifications – $580 + HST (as an add on option to our Intermediate Cruising course)
REGISTER:  Resister here
PREREQUISITE: Sail Canada Intermediate Cruising, VHF-ROC(M), Sail Basic Coastal Navigation. Also recommended First Aid and CPR, Physical Requirements. 16 years of age or over (for ICC).  Logged over 200 nautical miles & 10 days at sea (as skipper).
NEXT STEPS: Sail Share, Flotilla Getaways, Bareboat Chartering,CANSail, VHF Radio, Sail Canada Intermediate Coastal Navigation, Sail Canada Celestial Navigation, Sail Canada Advanced Cruising